The yearly pay of some wealthiest wrestlers in the world will shock you. The crazy world of wrestling has millions of fans following around the world. Along with WWE, TNA, Ring of Honor, other brands pay their players a handsome sum. Let's find out the net worth of the world's richest wrestlers and how much they get paid as of 2021.
1.   Vince McMahon
Net Worth: $1.6 Billion
So, the richest man in the wrestling world is the CEO of WWE himself. Vince McMahon, the previous professional wrestler,, now earns a fortune as a shareholder of WWE. After many years of the game, Vince is now leading a rather luxurious life with over half of Class A common stock. These stocks keep on doubling now and then, making him a quite rich man.
Currently, Vince is a commentator, producer, and promoter. Along with such huge net worth, his massive house in Greenwich, Connecticut, cost $40 million. Vince now lives in another grand penthouse worth $12 million in Manhattan with his wife, Linda McMahon. Linda was an administrative officer in the White house.
2.   Dwayne Johnson – The Rock
Net worth = $360 million
The WWE star and a popular Hollywood face, "The Rock," is a favorite player for many. Rock is the winner of WWE Heavy lifting multiple times. The Rock started wrestling after high school when a severe injury ended his football carrier. This California wrestler champion is currently 49 years old. 6 feet 2 inches tall Dawye weights 112 kgs.
After his debut in films like "The Mummy Returns," Dwayne is now a highly paid actor. His best shows are "Skyscraper" and "Hobbs and Shaw". This father of two daughters is hitched with Lauren Hashian from the year 2019.
As of 2021, Dwayne's estimated total net worth is $320 million. His annual salary from WWE alone is $3.5 million.
3.   Stephanie Mcmahon
Net Worth: $150 Million
Stephanie McMahon is the only lady that made it at the top of the list. She is the daughter of Vince McMahon and wife of Paul Michael Levesque, who also goes by the stage name, Tripple H. Stephanie is also a former wrestling player. She is also a partial shareholder of 2.5% of WWE.
We can say the most of her money comes from her father, CEO of the WWE. In her time, Stephanie also won many great matches, being one of the highest-paid female wrestlers in the industry.
4.   Paul Michael Levesque 
Net worth- $150 million
Known by the name Triple H, Vince McMahon's son-in-law is 4th on the list. This WWW superstar earns an annual salary of $2 million as a wrestler. At the same time, he ears over half a million by working in the executive as vice president. Triple H's marriage to Stephanie McMahon Levesque, also a former wrestler is proven quite fruitful for his carrier.
Besides being very popular in the wrestling world, Paul earns good money as founder of NXT, a WWE developmental brand.
5.  John Cena 
Net worth: 60 million
Almost everyone in the world, even the people who aren't the greatest wrestling fan, has heard this name at least once. The 16 times world champion John Cena wins every battle he fights. With the highest number of records and 13 years of reign as WWE Championship, this fame goes far and wide. He is the highest-paid player for WWE pay-per-view events.
Cena has also made a huge fortune in the film industry by working in films The Marine, Trainwreck, Bumblebee, and F9. Also, his rap "You Can't See Me" was made to the platinum in 2005. In the past decades, John has had a net worth of $60 million. He receives an annual paycheck of 6 million dollars.
Behind the tough body, John actually has a very soft heart. He donates for the "Make-A-Wish Foundation" which has already fulfilled life's biggest dream of 600 people. Recently, John Cena is married to Shay Shariatzadeh since October 12, 2020. They live in a very luxurious house over Land O'Lakes Florida.
6.   Stone Cold Steve Austin 
Net worth- $40 million
With some epic matches with rocks and many WWE wins, Steve Austin is also on the list of most popular and rich wrestlers. This WWE Hall of Fame star is an immortalized wrestler with a huge fanbase. These 56 years hold hulk from Texas has been in the industry for a long time. Steve lives in his mansion over LA that costs millions of dollars.
7.   Hulk Hogan
Net worth: $25 million
This former professional wrestler was a very popular name during his WWF days. But the fame rose to epic height after being cast in the Rocky III, Thunderlips.
Hulk's divorce to Linda almost made him bankrupt after giving 70% of the property for the settlement. Thankfully, Hulk managed to bring his finances and life on track, being married to Jennifer McDaniel, a model, and an actor. He re-joined WWE as the host of WrestleMania and made a huge fortune even after retirement.
8.   Paul Donald Wight II
Net worth: $25 million
Popular by the term "Big show", Paul is a prominent wrestler known worldwide. Besides being a wrestler, 7 feet tall handsome hulk Paul is also an actor and a model. His WWE carrier started in 1995. Wining many World Heavyweight Championship, he showed his power to the industry. Big Show also made good money from the movies like "The Water Boy" and "All the Way".
As of 2021, Paul's net worth is $25 million. His 9,589 square foot mansion located in Miami, Florida is worth millions of dollars. Paul lives with his wife Bess in Florida.
9.   Stacy Keibler
Net Worth: $25 Million
Stacy Keibler is another woman who made on our list of the richest wrestlers. Stacy, the former WWE wrestler works as an actress and a dancer. Just like her wrestling carrier, Stacy's modeling works also make huge money. This World Championship winner has managed to make a fortune of $25 million from her years of works as a wrestler.
10. Chris Jericho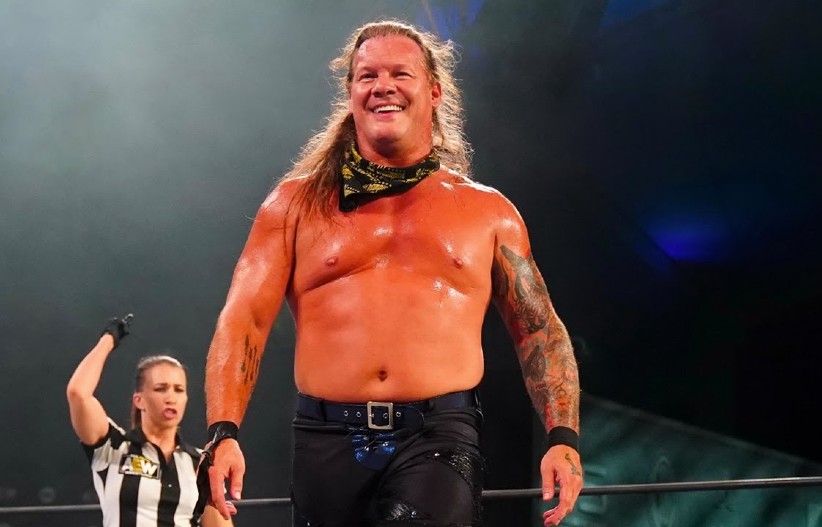 Net worth: $18 million
The wrestler, actor, and musician, Chris Jericho make a big fortune from his many income sources. Along with WWE superstar, Chris is also Fozzy's lead singer. Fozzy is a metal band whose songs are quite infamous. Currently, his dedication to music, Chris's all-time passion is higher than his work as a wrestler. Well, you might be interested to know that Chris is also a writer and a TV host.
11. Mick Foley 
Net worth: $18 million
The crazy and reckless WWE star Mick Foley is fond of entertaining the fans. The synonym of dedication, Mick is famous in a gruesome way possible. Michael Francis Foley's joined WWE in 1983 and stayed at the top of the chart until his retirement in 2012. He did some of the most extreme matches that got him numerous injuries.
But the major twist started when Mick left his wrestling carrier to be the author of best-selling books. Also, he was loved for his fun shows in comedy clubs. Mick recalls some of his famous matches in the comedy set.
12. The Undertaker- Mark William Calaway
Net worth: $17 million
Undertaker might be another most repeated name in the American wrestling industry. In his four decades of career, Mark has been seven times the winner of the world championship. He receives an annual salary of almost 1 million every year from WWE alone.
Undertaker is also a real estate investor. Behind the unbeatable iron body, this soft-hearted man makes a huge donation to "The Zeus Compton Calaway" organization that works to save the animals. Since 2010, Mark is hitched to Michelle McCool, also a wrestling player.
13. Shawn Michaels
Net Worth: $17 Million
This former professional wrestler makes good money as a WWE ambassador. Shawan Michaels is also an actor and a TV host. In his 30 years of wrestling carrier, Shawn had won many matches and awards. This four-time world champion has a net worth of about $17 million.
14. Dave Bautista 
Net worth $17 million
The face behind the Avengers series and films like Guardians of The Galaxy, Dave Bautista is also a popular wrestler. In just nine years of his wrestling career, he became a renowned face for WWE fans. Dave came to the industry at the age of 33 and made it to the top of the list quite soon. Although most of his money comes as an actor, he used to love the energy inside in ring. Bautista made it to the list of the richest wrestlers list even his wrestling career did not last long.
15. Roman Reigns
Net worth: $12 million
Last but not the least, we have Roman Reigns. With an annual salary of $2.1 million, Roman is among the richest wrestlers of WWE. With many pay-per-view shows, Roman has managed to make a big fortune. However, the current suspension of a month has caused him the loss of $100k. Roman is also the finest professional wrestler with some US championship and heavy-lift wins.
So, which one of these richest professional wrestlers is your favorite? Do you know anyone else who should definitely be on this list?