Nuufolau Joel Seanoa or Samoa Joe is a pro-athlete, television personality, and commentator. He has enjoyed a wrestling career that has spanned two decades. Samoa Joe's wife is Jessica Seanoa.
Throughout this tenure, Joe has worked for various promotions like TNA, WWE, and Ring of Honor. His fans remember him for his 19-month winning streak while he was competing for TNA.
Some of Joe's most memorable feuds have come against wrestlers like AJ Styles and Brock Lesnar. Here's all we could find about Samoa Joe's wife, Jessica, and his net worth.
Samoa Joe Wife Jessica Seanoa marriage Since 2007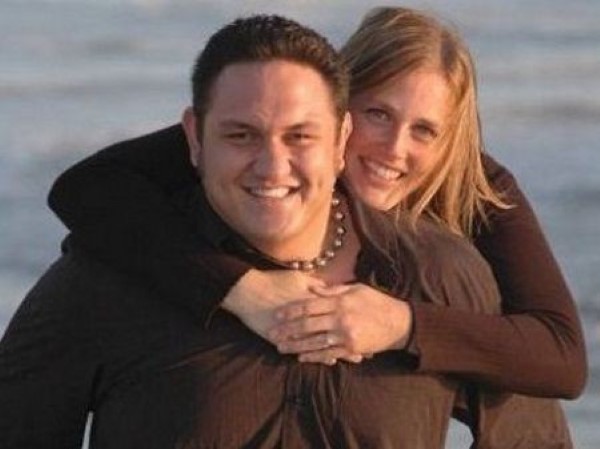 Samoa Joe is the husband of his long-time partner, Jessica Seanoa. Some sources speculate that the two first met during Joe's first stint in TNA.
They'd go on to tie the knot on July 27th, 2007 in the presence of various friends and family. So far, they have been together for 14-years. Joe and his wife have a great relationship.
Jessica has been with him since the start of his wrestling career. She stayed with him even as he dealt with career-ending injuries. As of 2021, the two do not have any children just yet. It might be something they have tabled for the future.
Who is Samoa Joe's Wife Jessica Seanoa?
Jessica Seanoa is an American woman who came into the limelight because of her relationship with a pro-athlete, Samoa Joe.
Though details about her personal life are scarce, a look at her pictures hints that Jessica is in her early 40s. Moreover, she is also Caucasian as far as her ethnicity is concerned. Unlike her husband, Jessica does not have any social media presence whatsoever.
Net Worth and Income
When Joe signed with the WWE, he earned approximately $600,000 per year. This figure would steadily rise as he received his heavy bonus.
By 2020, it was reported that he was on a salary of $800,000. This figure stayed constant right up until he was let go by the promotion in 2021.
Before joining the WWE, Joe also made a decent amount of money from his decade-long stint at TNA. As of 2021, Samoa Joe's net worth is $3 million.